SHOUTcast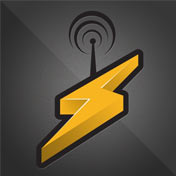 SHOUTcast v2 and v1 is hosted in KPN data centre (Xs4all) Cyber​center II in Amsterdam.
You can stream all these formats with SHOUTcast v2:
Support for multiple streams on one SHOUTcast account/ server. There is a new improved method for publishing your stream (New YP2 infrastructure) in version 2. The output using version 2.6.1 is http and https (SSL)
V2 has real-time 'Now Playing' and 'Coming Up' meta data updates and has better protection. We can also still deliver the old SHOUTcast version 1.9.8.
We work with fixed slots that are set to a maximum amount. Making sure you get no costs afterwards. We can increase the maximum amount of slots at any time. So you never pay more than what is necessary. Quality for a cheap fixed price with unlimited data usage!
---
---
Why choose live-stream for SHOUTcast v2 hosting?
Very high quality servers (HP) in one of the best network/data centres in Europe
Years of experience of Icecast streaming hosting with Linux (since 2006)
High uptime 99.99%
24/7 emergency number and during office hours technicians are present in DC
Free and unlimited support (telephone support)
Detailed statistics can be checked at every 5 min per day, week, month and year
Flexible adjustment of slots on stream
Quickly set up of radio stream often within 1 business day
Your listeners don't have to download any plug-in to listen to our streams
Opportunities to try first
The mailing list is automatically informed of maintenance and activities
Free sub-domain http://yourname.live-streams.nl
You are solely responsible for the content of your stream and you must be responsible for notifying Buma Stemra and Sena.